10 Tips For Creating Art On A Budget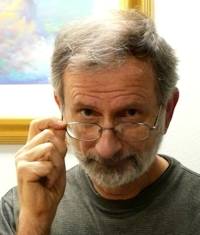 If you are pursuing art on a budget, here are 10 tips to help you save your limited funds, but still allow you to express your creativity.
1. Work Small


You can save money and still achieve wonderful art on a budget by thinking small.
Whether drawing in a sketchbook or doing a painting, you can still use your imagination, develop your drawing and design skills and exercise your creativity. (See the work of Carol Marine who does her daily paintings on panels 6 inches square.)
Working small can also help you work more simply, leaving unnecessary detail on the sidelines.
2. Work At Standard Sizes

If you ever frame your work or would like to, framing is cheaper to do if you create your art at the standard size frames come in (8 x 10, 12 x 16, etc.). That way you can slip work into it quite easily and the frame can be reused as long as it stays in good condition.
Plus, you can often buy ready-cut mats to fit the standard frame sizes.
3. Not Worried About Longevity?
If you are not yet at a stage where you can sell your work, you can do art on and with almost anything.
You could draw on kraft paper, for instance, or other perishable or light sensitive materials until you reach a point where you want your work to last.
Somewhat cheaper art supplies can be bought from craft stores (like Michael's) or from stores that carry school supplies for kids.
 4. Look For Art On a Budget Sales 
 In my area, at least, art supply stores seem to be offering more discounts and sales to try to get customers to spend. Look for these bargains and take advantage of them.
Aaron Brother's stores offer a 1Cent Sale a couple times a year: you buy one item at full price and get a second for 1 cent. 
Put money aside a little at a time and wait for these specials. Many stores, online and off, offer discounted items to their subscriber lists. You might consider getting on a few of these lists.
5. Look for deals


If you have local art groups in your area, consider spending the money to join them.
Depending on the size of the group, art supply stores may offer deals or discounts to members.
A pastel group I joined years ago got a small (10%) discount once a year from a store specializing in pastels when we held a meeting at the store.
I got the apron I use when painting as a freebie from a Dick Blick representative who spoke at another group.

Once a year another art group I belonged to held a sale for members who wanted to get rid of art supplies they no longer wanted. I very cheaply acquired a new watercolor block in this way.
6. Try Alternative Surfaces


Think about using heavy weight illustration board to do watercolor or other wet media. It can then be framed without a backing board.
Buy large sheets of printmaking paper to draw on or paint with pastel. Large sheets can be cut down to the sizes you want to work.
7. Look For Alternative Sources


If you paint on canvas, for instance, you might see if there are alternatives to buying it at art stores. I remember when I was in art school I bought my canvas from a store that made boat sails.
Art on a budget gives you a chance to expand your supply sources.
8. Regular Practice
Whether you are on a budget or not, creating work regularly is vital if you want to really develop your skills.
You didn't learn to drive a car by only practicing once a month. You didn't learn to swim by only getting in the water occasionally, and you won't become an artist doing art sporadically.
Consider becoming an urban sketcher or even a suburban sketcher. Draw and paint your environment at every opportunity.
9. Anything Is Affordable…
…but not everything.
That is the mantra of a woman whose blog my wife introduced me to.
Her greatest desire was to travel, so she worked and saved her money each year by cutting out everything that wasn't absolutely necessary to reach her goal. And she regularly travels the world.

We all have to decide what our true priorities are. Most of the time we don't get to have it all.
10. Take Classes


Even if you are doing art on a budget, here is the area where I think you truly need to spend some money.
That is if you want to be an artist.
Once you have been well taught and created a good foundation of knowledge and skill, then it is easier to develop on your own.
Trying to learn entirely on your own can often lead to bad habits which cause unnecessary and self-defeating struggles – the old "You don't know what you don't know" syndrome.
Put money aside for this vital education, even if it is a tiny bit at a time.
Best Wishes,
Gary Gumble
Founder of BeginningArtist.com
(Without art the crudeness of reality would make the world unbearable. George Bernard Shaw)
P.S. What tips have you discovered that have helped you navigate the artistic waters at less cost?

Many readers would love to hear about ways to save money in these times when many of us are watching our pennies and dollars.

Please send your advice and tips about doing art on a budget to me by clicking here. I'll include them in a future newsletter.

P.P.S. Have a friend who would enjoy this article?
Send it to them and invite them to join my blog.
Click here to Subscribe.