Mea

s

ure Proportion Like An Artist
With This Simple, Guaranteed System.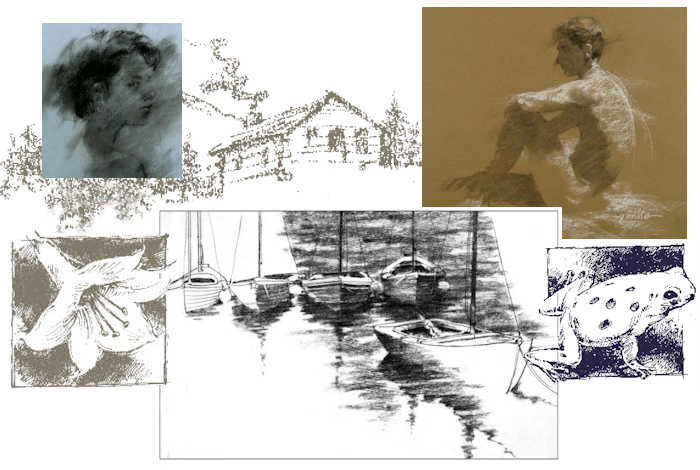 When you learn to measure proportion like an artist, do you know what happens?

You begin to silence that inner critic you carry around in your head.

You know…that inner voice that likes to ridicule your every mistake.

The one that doubts you have the talent for art.
 
The one that plagues many beginning artists by creating limits on what they think they can do.

Like this forum participant on Wetcanvas.

"I found when painting that I was avoiding the 'difficult' subjects that I really wanted to do, precisely because my drawing was weak."

Well, let me begin to "reframe" your reality a bit…just enough to start freeing more of that artist inside you.

So you begin to transform drawing into art.

And prove to your inner critic that you don't need an art degree to become a good artist. 

But, before I do…

Let Me Ask You A Question.
Well, actually two questions.

Did you come to this page because you were just surfing around the web looking to scrounge any free stuff you could find?

Or did you come here because you finally realized you weren't going to get better at art until you improved your drawing?

If you are just scrounging the internet …I'd advise you to keep on surfing…and good luck with that!

I'd rather talk to a beginning artist who truly wants to develop their talent…

…because you already possess everything you need to do that.
You already possess the desire to use your innate talent or you wouldn't be reading this.
You already possess the ability to see.
You are not a total beginner. You've been drawing for a while, and you've developed a little bit of skill at it. You just want to get better.
These are all you need to acquire the core art skills for mastering proportion.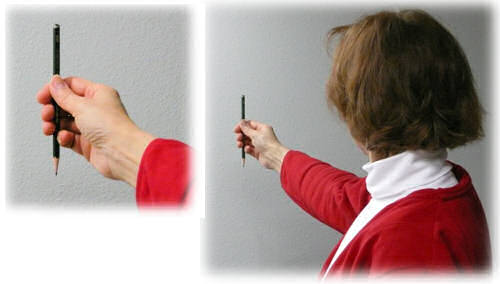 Learning to measure proportion like an artist is easy. The traditional pencil method for doing that is still an important tool.

But, there's an even easier way I developed that I'll show you later.

The harder part for some aspiring artists is learning what to actually measure so you make drawing easier. 
"I get discouraged sometimes when the image I try to draw has too many elements in it, so measuring everything is tedious."

That's what one beginning artist told me. And it would be tedious…if you actually needed to measure everything.

Simplicity Is The Key

To stuff a sock in the mouth of your inner critic, it's important to keep things simple.

So you quickly gain more and more confidence.

You see, through inexperience aspiring artists often make things harder rather than easier.

They rush into their art before they've made sure everything is the right size, the right shape and drawn in the right place. (My definition of proportion)

"I focus too much on details and making what I do look "realistic" all of the time. Sometimes this totally gets in my way and makes the process far too long and involved. I seem to start out tight and stay that way, constantly fixing problems or just starting over."

This is why I have spent years creating ways to simplify drawing and measuring proportion like an artist.

Because I went through those same struggles.

And I remember very well that nothing brings out that critical inner voice like suddenly smacking into unforeseen problems.

Especially, when it doesn't have to be that way.

Why continue to wrestle with your inner critic for even one more day?

I can teach you the exact same methods I've used for over 45 years to create attention-grabbing art.

Using the abilities you already have.

Because that's how you get your confidence to start riding in the front seat with you… and stuff your inner critic in the trunk.

That's what I've helped people like Keith Ruiter in Shandong, China do.
 
"… wished I had learned this way back when I started to draw. The most useful aspect to me is having a consistent and reliable tool I can use to help me draw (as long as I stick to applying your procedure, which is pretty logical to follow)."

And I'm willing to bet you aren't much different than Keith or the other aspiring artists I've helped.

See And Measure Proportion Like An Artist.
The Basis Of Outstanding Art.
And it all begins with my simple, guaranteed system.

Andrea from Michigan
"Your course has helped me tremendously! What helped me the most was when you taught how to draw more than one subject/object in a scene and place them all in proportion to their surroundings! Thank you for sharing your talent, fondly Andrea"
 
I'd like to share my talent with you to help you develop your talent because...

…that's how you gain the crucial skills and confidence to create wonderful art.

Here's how you'll do it:
● First, you'll learn to use the simple pencil method for visually measuring proportion.
● Then, you'll learn an even easier method I developed when using photographs.
● You'll learn to use my simple reference point system to draw most of the detail in your art without measuring.
● You'll learn how to start every drawing with very simple shapes first –circles, ovals, squares, etc. (Like the bear I showed you earlier.)
● You'll start my program drawing simple subjects, and then, as you gain confidence, you'll learn to use my system to complete drawings with more objects.
● BONUS - You'll also get a free bonus lesson where you'll learn to draw people using my  system.
Guaranteed.

---
---
P.S. You can learn to measure proportion like an artist and make drawing simpler.

And you absolutely can compress years of learning into a few short weeks.

Order Mastering Proportion and Learning to Draw now and I will prove it to you.

Guaranteed.
P.P.S. When you discover how effective my system is I'd appreciate it if you would share this page with your friends.