Drawing versus Painting: Which
Matters Most?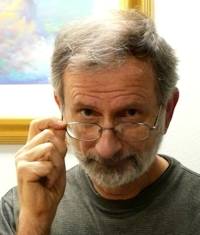 Hmm. Drawing versus painting. I know many beginning artists are attracted to one and fear the other.

So, I sometimes wonder if I may be making a mistake. It certainly wouldn't be the first time.

In the pages of this blog I try to cover aspects of both drawing and painting. To me, they are like fraternal twins.

Slightly different but very closely related.
To me it's not a matter of one is more important than the other. They are both vital components of your artistic growth and creating art you are proud of.

But I realize that you may see these siblings differently.

And therein may be my mistake.

So I'd like to ask you something important:

* Are you interested in one subject more than the other?
* Or do you want to know about both?
* Do I provide the right balance of blog posts about each subject?
* What aspects of drawing or painting haven't I covered enough?
* What topics would you like me to write about?

I write this blog especially for you.

To help you become the artist you dream of being.

You can help me make sure I'm not making a mistake.

By writing about stuff that doesn't help or interest you.

So, I've prepared a short survey about this topic of drawing versus painting. Only a few questions – easy answers – so you can tell me what's important to you. Take the survey here. 
Best Wishes,
Gary Gumble
Founder of BeginningArtist.com
Without art the crudeness of reality would make the world unbearable. (George Bernard Shaw)
P.S. By taking just a minute to complete this short survey you could be helping me provide you with the missing pieces in your art experience.

Think about it.  

This is your chance to have your say. So you get exactly what you want.

And what you need.

Take the survey now and keep us both pointed in the right direction.

P.P.S. Have a friend who would enjoy this article?
Send it to them and invite them to join my blog.
Click here to Subscribe.