Making better art (easier)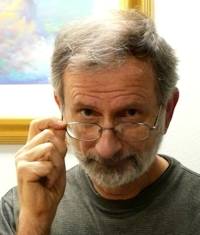 Making better art (easier) is an obvious goal of every artist but...

Creating good art is hard.
There's no sleight of hand that can change that reality.
But hard is also relative.
For an aspiring beginner putting those first marks on a blank white paper or canvas can feel very intimidating.

Um, where do I start, what colors should I use, how to effectively use those colors?!

A beginning artist often doesn't yet know how to use the crucial elements of good art.

So he or she has to work harder to fill a blank page with something satisfactory.

An experienced artist may still struggle with that blank page, but his or her knowledge of these crucial elements of good art make the process easier.

And the results these two artists produce show this difference.

Many years ago I attended evening figure drawing sessions at a local art school.

At the end of each session I would go through the drawings I'd done to see if there were any I wanted to keep.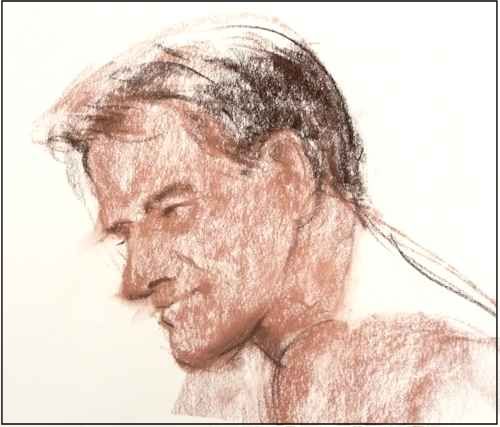 The ones that didn't make the cut got stuffed in the trash.
During one of these sessions a young man who'd been drawing next to me saw me discarding drawings and exclaimed, "You're throwing them away?"

Surprised, I told him, "Well, I can't keep them all..."

As I said that I imagined my own version of Fibber McGee's closet if I'd kept decades of drawings.

Judging from the young man's remark, he was just beginning his journey into art, and here I was throwing away work he wasn't yet able to achieve himself.

That's the hard part for all of us - building our art skills and our confidence through the beginning years.

Because inexperience makes it so easy for beginning artists to step off their best path to improving and get mired in the quicksand.

"The most helpful thing that I've gotten out of lessons, that I would have never managed on my own, is that my instructors kept pushing me back to work on the fundamentals. I always wanted to be working on stuff that was ahead of where I was, because it seemed fun, but then I got discouraged because it looked terrible. Having an instructor was immensely helpful." (forum Wetcanvas.com)

Art isn't magic, even if it looks like it sometimes. It involves skills that can be learned, practiced, and improved.

As I said in my previous post (read it here) creating good art is more about making the right decisions as you create it than it is about "talent."

And the six most effective art tools I know to make the right decisions are embedded in the word DECIDES.

These six tools are vital no matter what medium you use to create art.

These six tools can be used with any subject you choose to draw or paint.

In fact, I used all six in the drawing I showed you earlier.

In the next post I'll tell you more about them and the two I find most important...

And use constantly.
Best Wishes,
Gary Gumble
Founder of BeginningArtist.com
Without art the crudeness of reality would make the world unbearable. (George Bernard Shaw)
P.S. What has your journey into art been like so far?

Has it been easy or have you struggled with filling that blank white paper or canvas with something you're happy with?

Do you have everything under control and are full speed ahead in your art?

Or are you struggling a bit? Perhaps you've taken a wrong turn in your journey into art.

Find out - take my short 3-minute quiz What's Your Best Path To Improving As An Artist? and see if you are headed in the right direction.

P.P.S. Have a friend who would enjoy this article?
Send it to them and invite them to join my blog.
Click here to Subscribe.