"Gary's Story: How He Went
From a Dying Career Field to Refinding
His Passion For Art and Creativity..."
This is Gary's story, my story.
I'm Gary Gumble, founder of BeginningArtist.com.
Every day I get to use my 40+ years in art and my passion for creativity to help aspiring artists break through their self doubts, expand their creativity and train their imaginations to produce more creative, more exciting and more satisfying art.
Since you are reading Gary's story, I assume you are looking for those same things.
And like most aspiring artists you probably arrived here with a strong desire, an inner need to express yourself through art.
Some people discover this desire late in life.
My friend, Joe, never picked up a paintbrush until he retired from the computer field in 2001. Now his days are consumed with painting and teaching.
Others find this desire early.

I meticulously colored inside the lines of my coloring books. But, not content merely to color inside the lines, I retraced and darkened the lines
Who knows, maybe it was this early desire for precise lines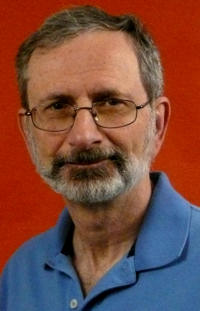 that led me, after high school, into the technical illustration field where precise lines are a must.
Now black lines were fine for a while, but it didn't take too many years before I began to lust for more color in my life.
The desire for color led me to art school at the Minneapolis College of Art and Design.
In Minneapolis I not only learned to color outside the lines; I learned to paint without lines at all. In fact, the school rewarded me for my lack of lines with a Bachelor of Fine Arts degree.
With BFA in hand, I was then faced with the problem of what to do with it.
While I loved creating art, I had no desire to put it in galleries.
It was then that Gary's story took another of it numerous turns. I returned to technical illustration until I could figure out what I wanted to be when I grew up.

Instead, after a few years Gary's story veered again, this time into commercial illustration, where I created art for advertising agencies, design firms and publishers.
This gig as a commercial illustrator lasted for eighteen years, starting in Minneapolis, then move to Chicago and finally the Seattle area.
In the waning stages of that career it became more and more obvious that computers were quickly eliminating illustration work in traditional media.
While I loved my computer, I didn't want to divorce my watercolor brushes and start dating PhotoShop.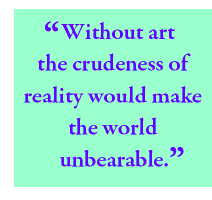 With no clear career path and not really sure what else to do, Gary's story returned to fine art.
I joined a couple local art groups.
I entered my artwork in art competitions and won some prizes.
I showcased my work in some high end art fairs, but that seemed like a precarious way to try to earn money.
It eventually occurred to me that what I really wanted to do was create an online business. The problem was I had no idea what kind of business.
Have you ever undervalued yourself and what you know?
Well, that's what I was doing at this point. I had a lot of experience in art, but couldn't see how I could use it.
As I floundered around trying to find a direction, I noticed that many members of the art groups I had joined seemed to struggle with creating art. In many cases they never seemed to get any better.

I finally realized that all my years of art experience could be used to help aspiring artists overcome the struggles and self-doubts that were keeping them from exploiting their talents.
That was when Gary's story really blossomed and the idea for BeginningArtist.com was born.
It was both an energizing and a frightening idea, but I felt it was my mission.
George Bernhard Shaw said, "Without art the crudeness of reality would make the world unbearable."
That has been my mantra ever since I first read those words and they apply as much today as they did when he wrote them.

If you are looking for a way to better express the talent you know you have and create more successful art, you've come to the right place.
Your first step is to sign up for my free Special Report: 12 Ways to Improve Your Art. You will learn the 12 essential secrets to creating more exciting, more satisfying and more successful art.
I'm excited to be able to support you and be a part of your developing success.
My very best wishes,

Gary Gumble
Founder of www.beginningartis.com

Go from Gary's Story to Home Page