You're a Beginning Artist
Who Loves Creating Art…Now You
Want to Create It Better.

You may be like a lot of beginning artists who have tried finding the secrets to creating good art in books.

And you probably noticed that many of them seem to start at chapter 5 or 6, assuming you already know chapters 1 through 4.

With over 40 years of experience in art, I look at some of these books and shake my head, knowing that a relative beginner wouldn't understand what they're saying.

Or You May Have Bought

…a workshop, art class or DVD where you were only shown how to draw or paint the instructor's favorite subject with the instructor's favorite medium.

You probably weren't taught how to think like an artist and tap the creativity inside you.

The truth is that to create wonderful art you need more than pencils, brushes or paint.

To consistently create wonderful art, you need to be taught how to use the right "tools" to truly free the artist inside you.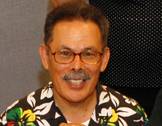 Like Salvador Barajas of San Diego, California, who told me:

"Gary, you've given me the direction and instruction that has improved the quality of my work tremendously. I highly recommend your instruction to anyone who wishes to produce outstanding work."

The mission of Beginningartist.com is to teach beginning artists the absolute essentials of good art, so they can make it more easily, more creatively and more confidently.

Beginning Artist's Bag of Tricks

What matters most in art is the image you choose to create using your favorite art materials.

And there are very specific things you can do to consistently create wonderful art.

Plumbers have favorite tools they depend on. Mechanics have favorite tools they consistently use.

Beginning artists need tools too, the tools in what I jokingly call "the artist's bag of tricks" that can be used over and over and over to create wonderful art.

Except I probably shouldn't call them "tricks"; they aren't tricks at all. They are the process that experienced artists use, whether drawing or painting, to make almost any subject interesting.

They are the process experienced artists use to grab the viewer's attention and hold it.

For instance, I used some of the tools in the "artist's bag of tricks" in this painting.

I used those tools to create the star of the painting – the bridge of this fireboat – and make your eyes look there first.

Do you know how I did that?

Knowing how to grab the viewer's attention and draw their eyes into your art is just one of the crucial steps to creating wonderful art.

Learning the right process of steps to follow allows a beginning artist to create wonderful art of almost any subject with any medium.

Right Now

The first great step you can take to start creating wonderful art is to download my free report "12 Ways to Improve Your Art" that has been downloaded by other aspiring artists just like you from 18 countries around the world.

In addition to the great information in this report, each week you will also receive insightful tips and advice proven and tested during 40+ years in art.

Tips to help you make art more easily, more creatively and more confidently.

Copyright 2015 Gary Gumble All rights reserved.

1316 102nd Avenue NE, Bellevue, WA 98004

425-688-1961